-Practice the days of the week
-Watch the story and discuss
-Get up and groove to the music!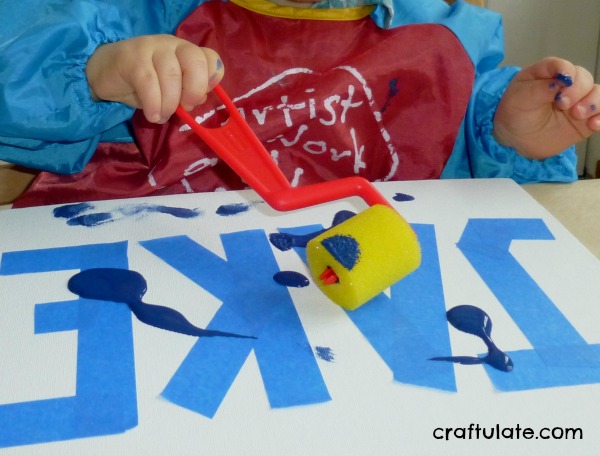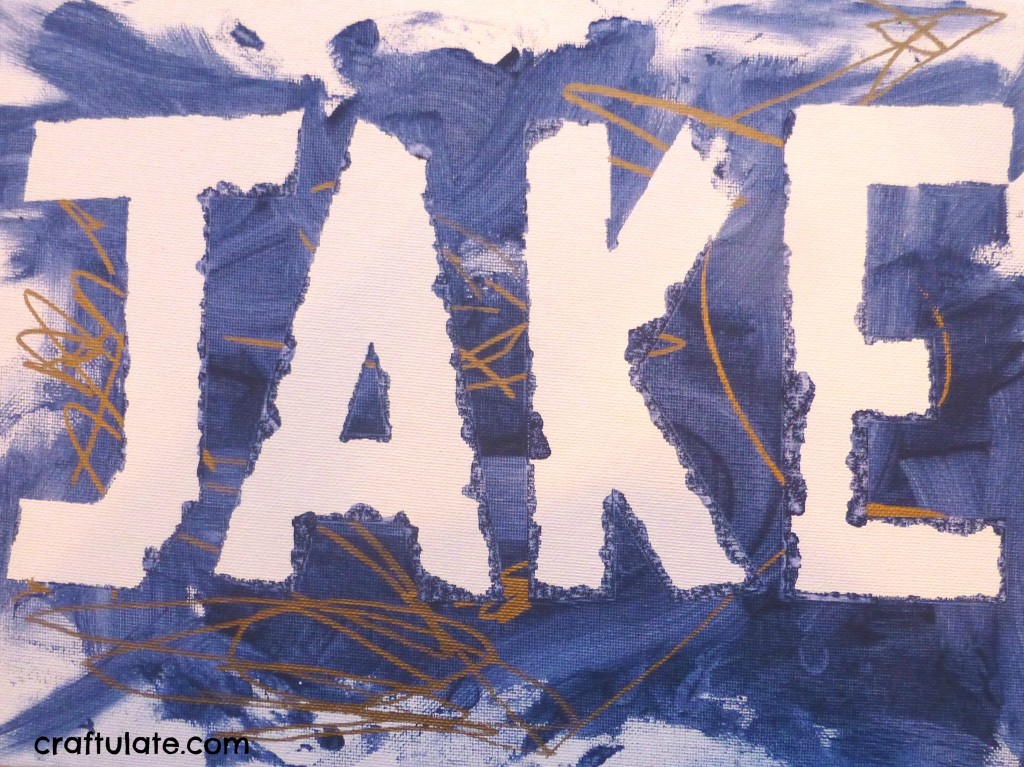 Materials:
Paintbrush or paint roller
Optional: glitter and markers
For more fun, this activity is better done outside! Take a big piece of cardboard, write your child's name in poster sized letters, then cover each letter with tape.
Then encourage your child to paint using any color or mixed ones as well, you can also use markers and add glitter to make it pop!
Let dry and then remove the tape to unveil a piece of art!
(use your fingers to count)
A simple way to demonstrate value
(The focus of this activity is quantity: what is the value of a number?)
Draw a grid on brown paper and label boxes 1-10.
*Start lesson by saying: Let's look at the number 1.
How many stickers do you think go in that box?
*Work boxes together and then gradually, then step back a little to turn it into an independent (but supervised) activity for your child.
Draw the letter -Ll in its lowercase and uppercase form (each one on a separate sheet of paper)
Review the name and sound of the letter and have your child trace it with his/her finger.
Then go outside on a leaf hunt! Come back inside and paste them on each letter.
- Practice counting 1-20!
-Watch and listen to the story
-Find the letter -Ll
-Practice counting 1-10
-Kick the cup!
They're sure to love this one!
This week we're working with the letter -Ll
What you'll need:
-Take 2 cups and write the letter -Ll in its capital and lowercase form. (each one on a separate cup)
Then write the letters M, S, A, F on the remaining ones.
Go outside and set them up (please make sure to leave spaces in between each cup),
then explain to your child that they only have to knock down -Ll cups. (you can repeat this at least 3 more times, although they might want to go over that haha!)
-Alphabet Surprise!
What you'll need:
Choose anyone you'd like and have fun!
Love,